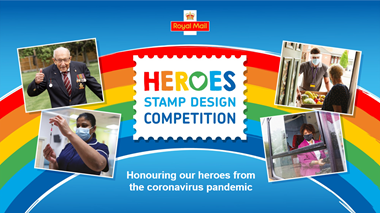 Royal Mail Stamp Competition Launch
The art department would like to promote the royal mail stamp competition.
COMPETITION TIME
Let's get creative with the Royal Mail Stamp Competition launch.
This term we would like you to take part in this exciting competition from the Royal Mail to design a Stamp to celebrate 'Our Heroes of the Pandemic'.
Please read carefully Students, Parents and the linked documents provided.
STUDENTS
Open to students aged 11-14. Please see the Powerpoint for ideas and the competition guidance and rules.
You must produce your design on the official entry form, you can collect one from your Art teacher or download the PDF. It must be completely your own original work and must not copy any other work. Unfortunately, drawings which copy another artwork or use Clip Art will be disqualified.
Drawings must be flat, so no collages, materials or textures.
There are 120 great prizes on offer for area winners and runners up. The overall 8 winners win £1,000 in high street vouchers
Her Majesty The Queen will approve the winning stamp designs before they are printed and issued.
Final Deadline to Mrs Wycherley or your Art teacher: BEFORE or ON Friday the 21st May.
PARENTS
You DO NOT need to fill in a separate covering entry form if the design is submitted through school. I will fill in one form to cover all entries.
 If your son/daughter DOES ENTER THE COMPETITION, it is important you read the HEROES PARENT LETTER PDF document attached here regarding how student details/data that will be used by the Royal mail.
We will create a digital gallery on OWS social media of the designs.
Good luck all, Mrs Wycherley.
LINKS:
OWS STUDENT EXAMPLE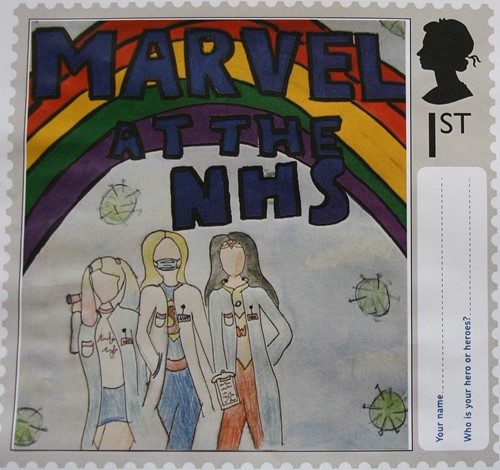 Date Published: 23 Apr 2021