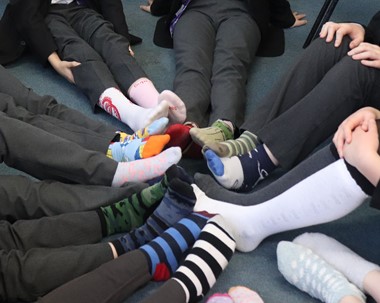 Odd Socks Day 2021
We took part in the annual odd socks day in support of anti-bullying week.
It was great to see so many students taking part in odd socks day, to celebrate difference and show support for anti-bullying week. We saw such a range of odd socks in different colours, characters, lengths, fluffy socks, and more. 
Across anti-bullying week, we held assemblies each morning to convey key messages to students. Follow our socials to see the full range of photos from the day!
Date Published: 16 Nov 2021