Extra-Curricular, PE Fixtures and Clubs
Example of school clubs
We have a number of school clubs students can join, such as:
School Council—have your say
Science Technology and Engineering Club
Textiles Club
Encore (a vocal group)
School Show
Art Club
School Band
… and of course every sport you can imagine can be experienced and become part of your child's school life at Oldbury Wells.
Here at Oldbury Wells, we also offer the Duke of Edinburgh Award, where students take part in a range of voluntary, physical, skill based activities, and also an expedition.
Clubs List 2023-24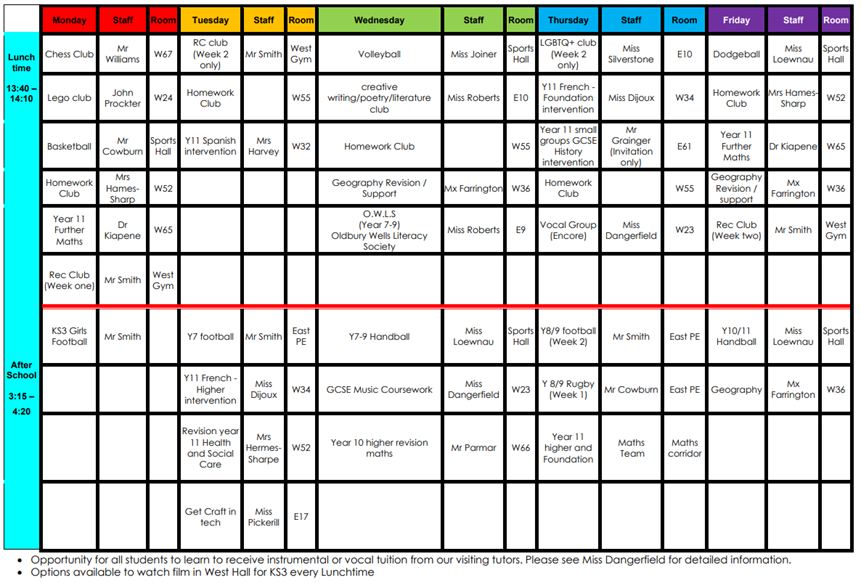 Current PE Clubs
All of the below clubs start on Monday 18th September 2023.