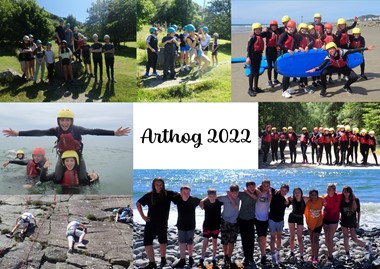 Arthog 2022
Adventures in wonderful Wales!
Well... what a year this has been! I think we have all just about recovered from an exhausting and exciting Arthog residential trip. 2022 will go down in the Arthog / Oldbury Wells history books as one of the most challenging and fun weeks that there has been.
The students were in great spirits as they waved goodbye to family and friends (and social media) on the Saturday morning, singing all the classics as we made our way across the Shropshire border into the Welsh hills and towards the coast. By 9:30 the first bags of Haribo were being devoured, Pringles tubes popping and Maoams being munched.
On arrival at the centre students were shown to their living quarters for the next 7 days, then straight off to their groups where everyone took part in team games. For some this was the first test, having to work with people they were not 'besties' with, or in some cases did not even know. As the hours and days went on it was apparent that these groups moulded into very strong teams that could handle any challenge the Arthog instructors could throw at them.
From climbing the painful peaks of Cadair Idris in the heat (in record time) to navigating the slippy rocks of the gorge walking, each group made its own memories that will stay with them for years to come.
We certainly were blessed with exceptional weather throughout the week, which I have no doubt contributed to the smiles that went hand in hand with ice creams and time spent at the beach.
Of course, a huge thank you has to go to the staff who gave up their own time, families and energy levels to ensure that the trip went ahead and ran so smoothly.
With all the amazing activities that we took part in, the highlight for me, having spent a decade attending this trip, were thecomments from the instructors, office, kitchen and night staff. Every day to be told how polite, engaged, enthusiastic, motivated and resilient this group of young people are made me extremely proud. Each one can be proud that in the face of a new challenge each day, they stood up, faced it and pushed themselves as far as they could in order to achieve new levels.
Well done to all involved, you were truly fantastic ambassadors to yourselves and the school.
Mr Smith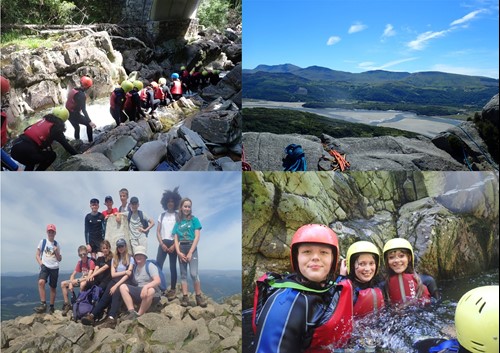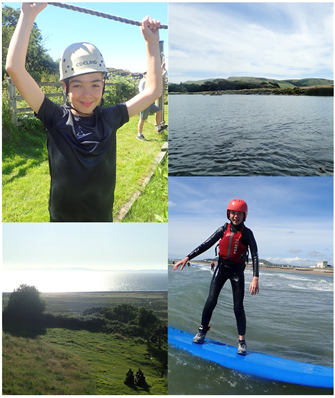 Date Published: 01 Aug 2022